Having a proactive compliance plan is crucial for all service providers. This ensures you deliver a service that is safe and well-led, and allows you to demonstrate your continual planning and growth to the Care Quality Commission (CQC) and other regulatory boards.
Our CQC Compliance Software is an efficient central hub from which you can develop, maintain, and generate comprehensive evidence reports of your regulatory compliance.
Not only can these be used for your own management and governance purposes, but the full report is an incredible resource to showcase your compliance to the CQC during inspection.
The HLTH Manage compliance dashboard means you can see your compliance rating for each of the CQC's Five Key Questions- Safe, Effective, Caring, Responsive, and Well-Led. You can use this to improve your rating by uploading information, data, and evidence under each, meaning you can see the standard of service you are providing and show this to the CQC.
The system's HR function means you can also ensure you remain compliant in relation to staff management. Our single trusted hub allows you to store all staff documents and data, whilst our training matrix provides information videos and allows you to manage the training and development of your entire team.
Another fundamental aspect of remaining CQC compliant is auditing. HLTH Manage covers all important areas of healthcare service auditing, generating comprehensive audit reports, compliance reports, and incident reports from the information you continually upload to the dashboard. You can use this to assess your governance and make any necessary changes.
From the perspective of the CQC, recognising any mistakes and developing a strategy to change and improve the delivery of your service is one way in which good/ outstanding compliance is demonstrated.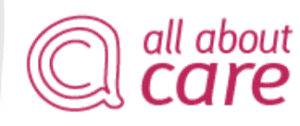 "We used to worry that we were falling behind on aspects of Compliance, and we relied on an overcomplicated paper filing system. The system's E-Learning and Compliance dashboard means we know exactly what is required to be compliant in line with the latest CQC expectations."